Are IaaS and PaaS Merging? A Look at CRN's 2015 20 Cool Cloud Platform Vendors
CRN just announced the 20 Coolest Cloud Platform And Development Vendors For 2015. As the cloud space heated up last year, we saw several Infrastructure as a Service (IaaS) players offering developer tools and moving up the chain to offer Platform as a Service (PaaS) offerings as well. CRN this year included Amazon Web Services and Google Cloud Platform on this segment of their Cloud 100 list.
VCloud News made a few observations and categorized the players as below:
IaaS Players Branching Out
The inclusion of Amazon Web Services (AWS) in this list is definitely a validation of PaaS emerging as a real option for developers who can rely on Beanstalk and other tools and not worry about the underlying infrastructure. Google has pushed their IaaS offering in 2014 and per CRN, Google App Engine is one of the most popular PaaS offerings on the market, granting developers a powerful platform to build applications to run on Google's world-class infrastructure.
VCloud News is surprised to see Microsoft Azure excluded from this list. As per Microsoft, Azure is the only major cloud platform ranked by Gartner as an industry leader for both IaaS and PaaS. Azure has a combination of managed and unmanaged services lets developers build, deploy, and manage applications.
The inclusion of AWS and Google also raises a question on whether IaaS and PaaS are merging and will we see more applications developed in a PaaS environment going forward?
Pure PaaS Players 
Pivotal which announced record growth in 2014 this week is a joint venture between EMC and VMware and an anchor for Cloud Foundry. Not surprisingly, Pivotal made the list given their position as a major open-source PaaS player. Canopy, another joint venture of EMC, VMware and French IT solution provider Atos released Cloud Foundry based Cloud Fabric PaaS and is on the featured CRN list. Other notable companies in the pure PaaS
category are MuleSoft with their integration platform, Anypoint which has gained popularity in the enterprise. CRN also finally included Oracle as a PaaS vendor to watch. The company has been slow with their cloud offerings but in 2014 we saw a series of
announcements from Oracle around new PaaS offerings, including cloud middleware, database, Java, security and identity-management services that enable integrating and extending SaaS applications. Scribe solutions PaaS offering made the list as well – the platform helps integrate data
from from on-premise and cloud-based applications. Red Hat's OpenShift has the potential to become a major player in PaaS and can possibly be featured in this section.
Cloud Management and Deployment
With so many cloud offerings in the market, it is critical to have reliable and fast deployment and management solutions. CRN identified
Citrix Workspace Cloud as a 'cool' cloud-based platform enabling the design and delivery of virtual desktops, applications and mobility services. Engine Yard is another
company that has a well adopted cloud platform with an automation and orchestration engine for developers to build, deploy and manage scalable applications running in a variety of environments. The company also struck a strategic alliance with Microsoft to help developers build and deploy applications on the Azure cloud.
Mirantis has been featured as an OpenStack "Private Cloud as a Service" player. Arguably one of the largest shops for Openstack from a distribution and support standpoint, Mirantis has given ground to this open-source cloud infrastructure project.
Puppet Labs offers Puppet Enterprise which is a configuration and change management solution that helps manage rapid changes across infrastructure, on premise or in the cloud and ensures consistency of systems, applications and devices. They're a CRN company to watch as they're developing strong partnership and gaining momentum in the enterprise.
Containers 
Any application or cloud related article is incomplete without mention of Docker these days. Docker is an open platform for developers and sysadmins to build, ship, and run distributed applications. Docker Engine is a portable, lightweight runtime and packaging tool, and Docker Hub, a cloud service for sharing applications and automating workflows. The company is on the CRN list as it is growing fast and developing strong cloud partnerships. 
Redhat another CRN Cool 20 company with its OpenShift initiative is partnering with Docker to enable Linux
containers. Shippable a startup offering continuous integration and delivery platform built from Docker containers enables high quality software by enabling developers to develop and test code prior to deployment in the cloud. This is a key enabler for agile development and therefore Shippable is on the list.
The CRN list also included ElasticBox, a startup focusing on simplifying the DevOps process by bringing together all components of the application stack in a modular, service-based application development process. Per CRN, the technology focuses on reusable application components and harnesses the power of popular orchestration and containerization tools such as Chef, Puppet, Ansible, Salt and Docker.
Linux Cloud Deployment
The CRN Cool 20 list also featured a series of companies focusing on linux distributions.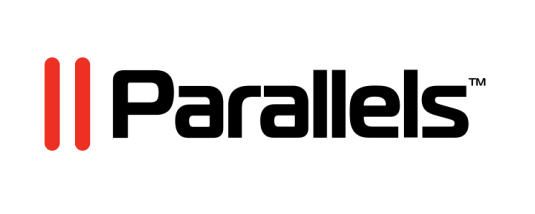 Canonical is a developer and supporter of Ubuntu Linux and their mission it to ensure that Ubuntu runs reliably on every platform from the PC and the smartphone to the server and, crucially, the cloud. CoreOS is a startup that offers a lightweight Linux OS-as-a-Service. Per CRN, the commercial entity that distributes the open-source CoreOS Linux distribution brought to market the monthly subscription service after closing a Series A funding round of $8.5 million. Parallels, which originates from the old Plesk Web Hosting background is on the CRN list because they claim to automate delivery of a broad cloud services portfolio using a centralized management console. Their deployments include IaaS and SaaS delivery.
There are a couple players on the CRN list in other cloud categories. Zenoss, offers Zenoss as a Service for solving monitoring and management challenges and allows IT professionals to focus on delivering value instead of keeping the lights on. AppDirect has been featured on this CRN list from a SaaS commercialization standpoint. AppDirect offers a cloud service marketplace and management platform that enables companies to distribute web-based services.
The CRN list does a good job of identifying key players but also exposes the fact that cloud has several tentacles and over time how these approaches will evolve will be interesting to watch.
Are you an expert in IoT, Big Data, Virtualization, Cloud and/or IT technologies?Do you want to feature yourself or your content on VcloudNews.com? Do you have products you would like to showcase to our visitors? Or simply do you want to share your comments with our readers? We want to hear from you and have both free and sponsorship opportunities for you and your products. E-mail us at submit@vcloudnews.com to join the fun.