Rackspace and VMware Deliver vCloud Air Based Managed Private Cloud Services
VMware recently announced several vCloud Air enhancements – in support of vCloud Air, in a recent blog post by Arrian Mehis, General Manager, VMware Cloud Practice at Rackspace, the company announced availability of Dedicated VMware vCloud®, the most recent addition to their Managed Private Cloud portfolio. Dedicated vCloud is a single-tenant, hosted environment that enables enterprises to take the next step in their virtualization journey by offering advanced automation, self-service, hosted catalogs and access to the vCloud API and vCloud web portal. The entire environment is backed by Rackspace's industry-leading 100% Network Uptime Guarantee and One-Hour Hardware Replacement Guarantee. Critical for enterprises, we deliver Fanatical Support® all the way from the infrastructure to the operating system and application layers.
Mehis also mentioned that businesses still expected central IT to help drive growth and innovation despite IT budgets and headcount remaining flat in 2014. Dedicated vCloud enables IT to offload the "keeping-the-lights-on" activities like backing up VMs, and OS patching to Rackspace.  By freeing up in-house IT staff from the maintenance and monitoring of infrastructure, they can be focus on higher-value projects.
Both VMWare and Rackspace announcements are important as Mehis indicated this offering helps some enterprises protect existing investments in VMware vCloud Director®that they use on-premise. His blog states a lot of companies have already purchased compatible commercial-off-the-shelf software and tooled for the vCloud API. Dedicated vCloud allows them to extend their on-premise environments into a Rackspace data center using public and private catalogs to synchronize images and vApps among their hybrid cloud environments.
In his blog, Mehis also quoted Bill Fathers, executive vice president and general manager, Cloud Services Business Unit, VMware who said "As one of VMware's largest vCloud Air™ Network service providers and the leader in managed cloud, we are pleased to expand our strategic partnership with Rackspace to help accelerate enterprise customer's adoption of the hybrid cloud. Rackspace offers enterprises a fully managed private cloud powered by VMware vCloud leveraging hybrid cloud services and backed by Fanatical Support®. By offloading infrastructure management to Rackspace, customers can now focus their resources on growing their core business."
Follow this link to read all of Arrian Mehis's blog.
About Arrian Mehis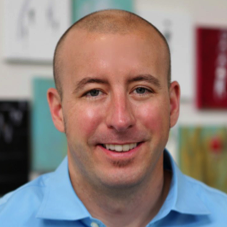 Arrian has been involved in the IT industry for nearly 20 years, spanning enterprise engineering architecture to professional services encompassing infrastructure, application and managed services to technical sales and currently to general manager for the VMware Cloud Practice at Rackspace. Arrian received his degree from a Top 5 engineering university in the US majoring in Computer Engineering and specializing in Computer Science and Information Systems. Arrian started his career in technology by supporting UNIX systems in the utility industry at Southern Company while in Atlanta. Not long after receiving his bachelor's degree, Arrian relocated to Austin to join Dell in performance analysis of server, workstation, and storage subsystems inclusive of authoring white papers and contributing member of the patent program. Arrian developed multiple competencies by serving in different capacities over his twelve-year career Dell as a presales engineer, a solutions architect, and ultimately a field sales executive through the acquisition of Perot Services developing and closing simple infrastructure projects to large complex multimillion dollar data center outsourcing initiatives.
After earning several awards and honors inclusive of his crowning achievement as Services Account Executive of the Year presented by Michael Dell, Arrian departed to join Rackspace to build and lead the Advisory Services practice in the US, on the charter to make cloud adoption simple for businesses through cloud strategy and transformation consultancy. Twelve months later Arrian did the same at a much greater scale for Rackspace International, based out of London as International Director of Rackspace Technical Services leading an organization inclusive of Advisory, Transformation, Solution Architecture, OpenStack Cloud, Professional Services and Program Management. Arrian recently completed his international assignment and has returned to Rackspace headquarters in the US and remains in a global capacity, as General Manager for the entire VMware Cloud Practice.
Follow Arrian on Twitter @ArrianMehis.
Are you an expert in IoT, Big Data, Virtualization, Cloud and/or IT technologies?Do you want to feature yourself or your content on VcloudNews.com? Do you have products you would like to showcase to our visitors? Or simply do you want to share your comments with our readers? We want to hear from you and have both free and sponsorship opportunities for you and your products. E-mail us at submit@vcloudnews.com to join the fun.